Hi there
just a quick overview
I have a downsized 500 cc version which was built for Austria and Italy for tax/insurance reasons (2RX is the model code), so this has some stuff from the later 3AJ model:
- better outout shaft (more teeth for sprocket connection)
- better oil pump of the 3AJ
- modified air intake under seat
This is my travel bike (Saharas etc) since 1987, so most mods are for more ruggedness and more simplicity
- replaced right plastic cover for a mesh wire one to get cooling air to the oil tank
- made ventilation openings into the front fender (before cylinder head)
- electrical oil temp sensor (VDO, drain plug)
- changed the carb for the earlier model one without secondary carb membrane
- got rid of the choke lever in the cockpit for a choke knob sitting directly on the carb
- removed electrical starter for weight loss, put smaller battery in
- removed petrol pump (not needed really)
- better horn
- manual decompressor lever instead of the automatic system
- removed roller type chain guards (top and bottom) and put KTM sliders in
- replaced rear monoshock for a Bilstein, then original shock + extension, then finally settled for a White Power unit
- made a longer side stand due to the longer monoshock, and put an end plate on it for not sagging on soft grounds
- self made carriage system (mild steel, zinc plated)
- self made Aluminium boxes
- self made tank side bags
- heated grips (Daytona)
- extra power socket(s). In the 90ies one small one was enough for a camping light. Later I had to charge camera batteries, then navigation system - currently there are three sockets in use.
- RAM mount balls for cam and navigation
- stainless steel exhaust pipes (original ones did not last)
- SITO exhaust damper (original one did not last)
- Aluminium reinforcement for the front fender
- headlight protector (mesh wire)
- small wind shield
- standard indicator relais (car type, three wire)
- modified sprocket nut (welded a 22 mm nut on the huge original nut to change sprockets without needing that big socket)
- replaced horn button (broke) for a self made one (I have a lathe)
- modified seat mounting, it is now strapped down with a fast-lock luggage strap
- modified seat and side cover for easier access to oil dipstick
- engine repairs: oversize piston due to malfunctioning choke, 5th gear at about 70.000, original engine destruction close to 100.000 km due to lost oil plug
- replacement engine from a 3AJ (Austrian model again, 500 cc) modified with a 1VJ side cover to regain the kick starter.
- Twin-Air filter from the Netherlands
- Acerbis Rallye hand guards (lever protection)
- right petcock with a reserve position (not sure which bike that is from)
It is my perfect travel bike now.
Some pictures of the modifications are here (German text though):
http://www.motorang.com/motorrad/tenere_tips.htm
From the olden days (scanned images)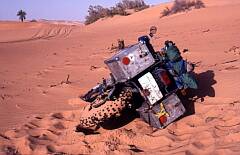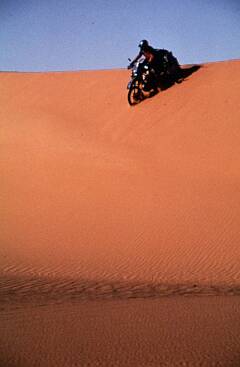 This was when the top chain roller gave up ... Algeria, 1989: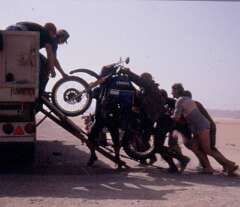 Broken rear shock absorber in the Libyan desert, 2001. Destroyed parts of the carb, too: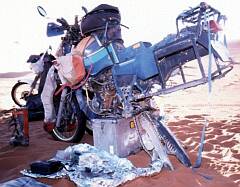 And some recent stuff, mostly Iceland, 2013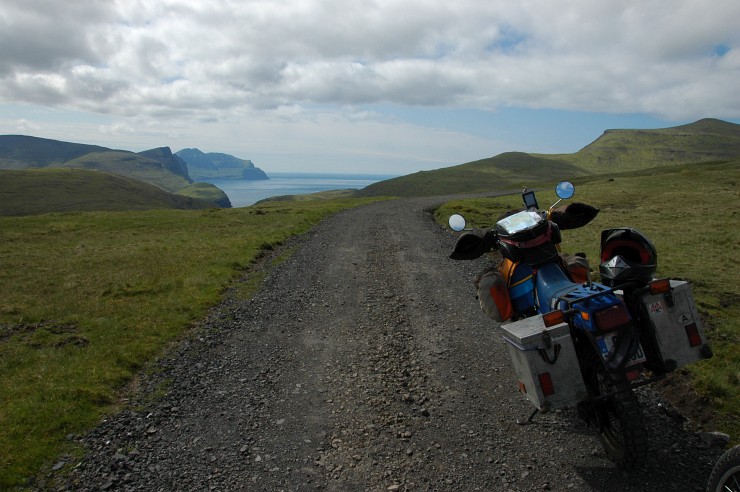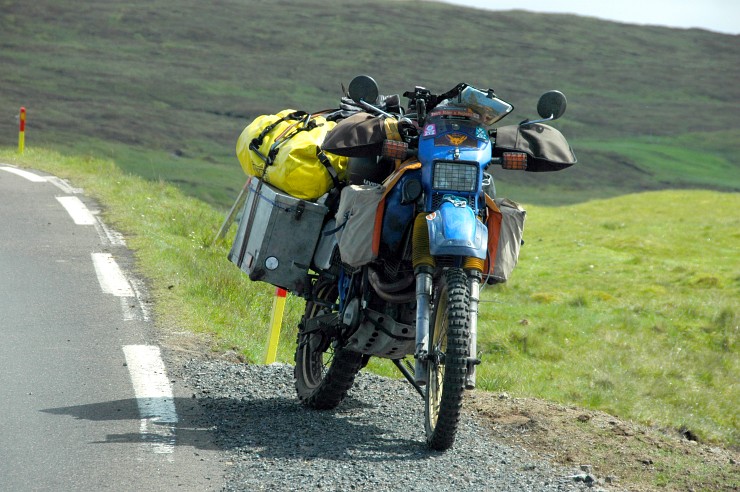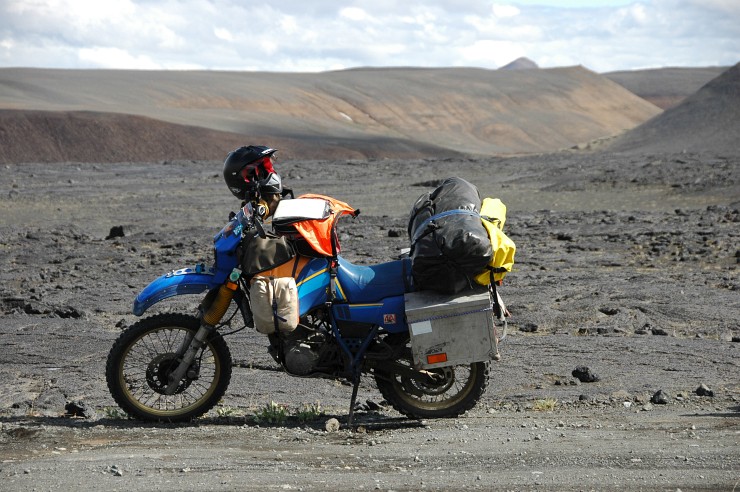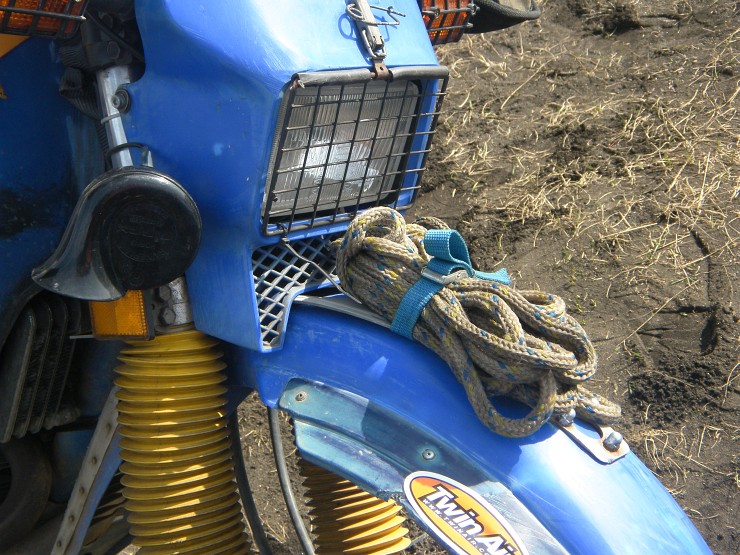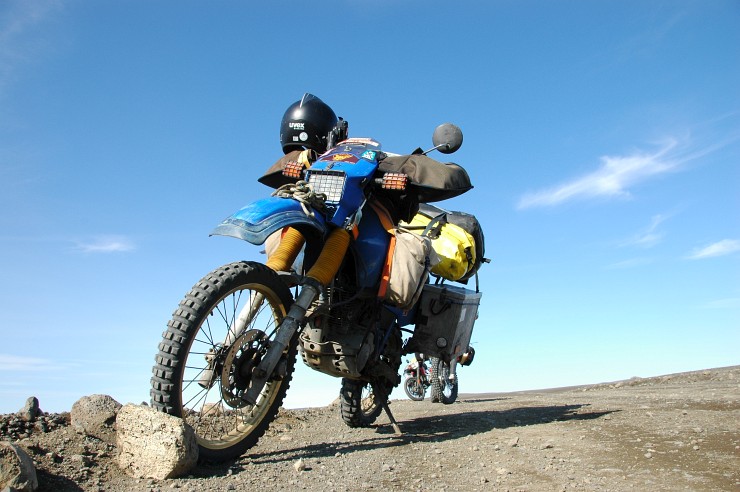 Andy