Tenere Forum member Shano has been working on a book about classic bikes for four years and it is finally completed and available.
It is only available via a website -
http://www.apexbikes.com
It's a high quality publication of 154 pages featuring 10 bikes. There are loads of studio-shot photos of each bike and the words go into detail about the bike, what marque it's from and its place in history. I undertook detailed research before I wrote it.
The bikes featured are:
• Graeme Crosby's Suzuki XR69 – a rare works example that won the Swan Series in Australia.
• Yamaha TZ750 – is this the greatest Grand Prix motorcycle of all time?
• Ivan Miller's Suzuki RN400 – a multiple championship winner and one of fewer than 30 works models built.
• From Ken McIntosh's famous workshop, the mighty Manx Norton, Egli Vincent and Jawa 500 – all showing the engineering excellence that made this small NZ company world famous.
• Ginger Molloy's first Bultaco TSS125 – featuring a detailed interview with Molloy about his experiences racing on the Continent in the 60's.
• Russell Burling's CZ360 twin port - the ultra rare CZ model that changed the motocross world.
• John Nicholson's Triumph TR5 and Yamaha DT1 - both created new directions in sport motorcycling, two decades apart.
Classics has in-depth interviews with motorcycling greats including: Graeme Crosby, John Boote, Ginger Molloy, Ivan Miller, Peter Ploen and Stu Avant.
I hope some of you are interested in a great book and excellent Christmas present. It's $55NZ ($50Aus) and postage is $13.20 Aus.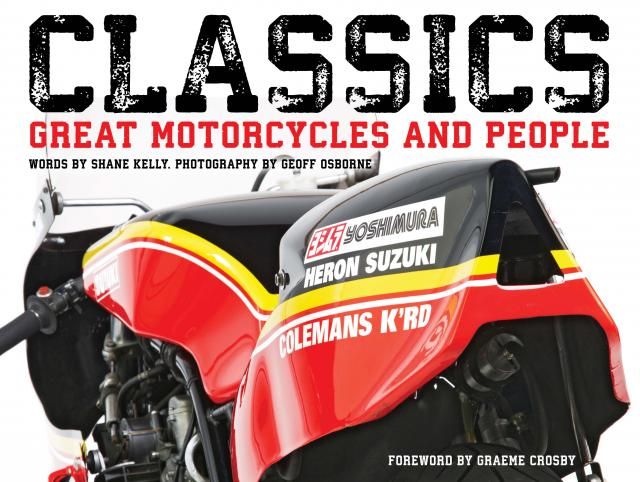 ---
Who is online
Users browsing this forum: No registered users and 1 guest