Well, as mentioned the engine had to come out to check the barrel.
And it was like I expected, one of the older helicoil threads pulled out, so will give it to SERCO again and get him to try and fit a new thread/plug or whatever they need to do. The head certainly leaked as you can see, so it was time to have another go at it - one of the bolts was only hand tight... no wonder it leaked!
While I was at it, I also changed the main jet from #130 down to a #125, seemed to run a bit fat. What jet combination to others ride with? Got a #125 in the secondary carby, now also a #125 in the primary one - is that normal for Australia?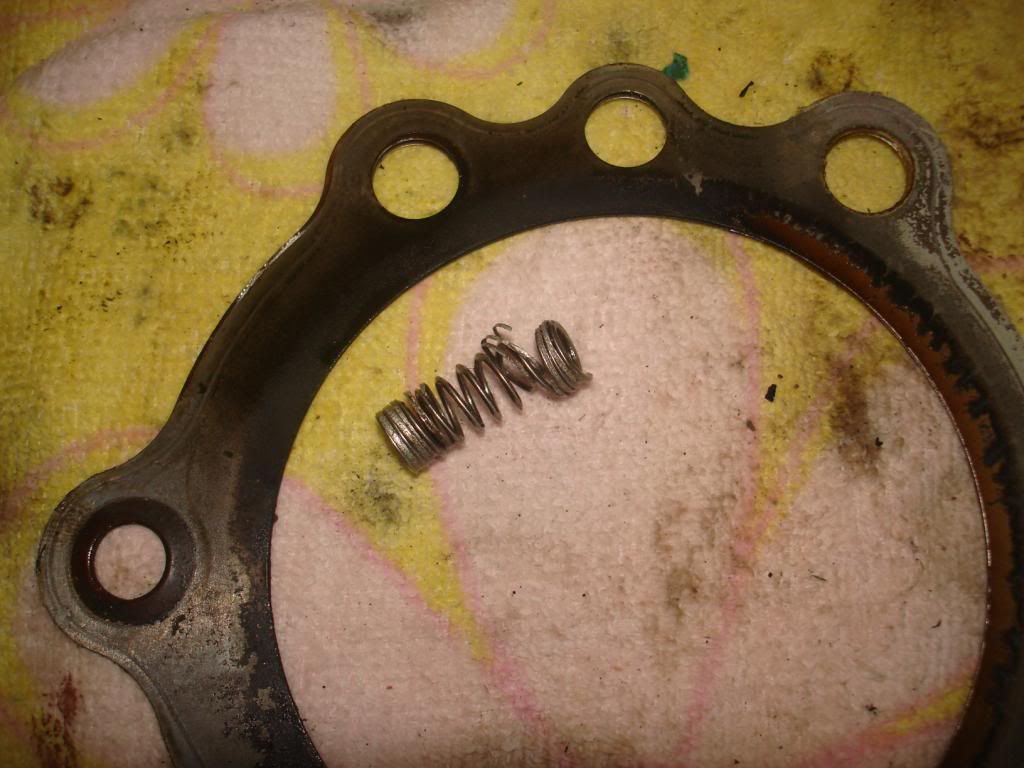 Once the barrel is beck from repair, I hope she will run a tad faster... let's wait and see.
Sven