Ok then, here goes....
Some of you will remember this....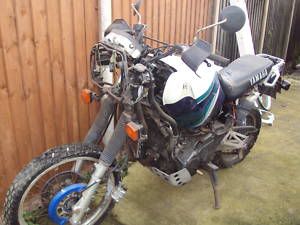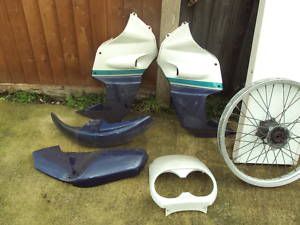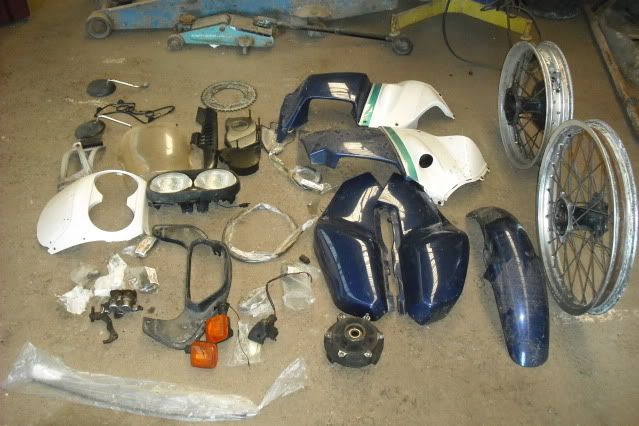 I originally bought this bike for the front end so I could have twin discs on Tenere 2, it was a steal at £50 for the whole bike, however it is a bit of a shitheap.... the engine is seized... and the plugs have been out for years while it stood in all sorts of shit weather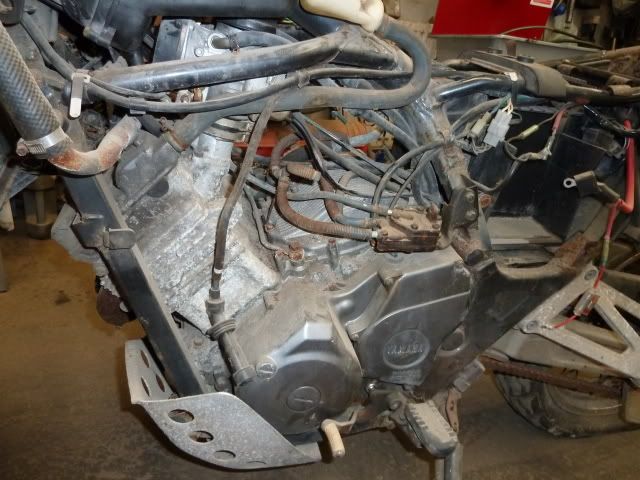 I've removed all the handlebar switches, the top yoke, calipers, front discs, wheel spindle & spacers & a few other bits & pieces & fitted em to Tenere 2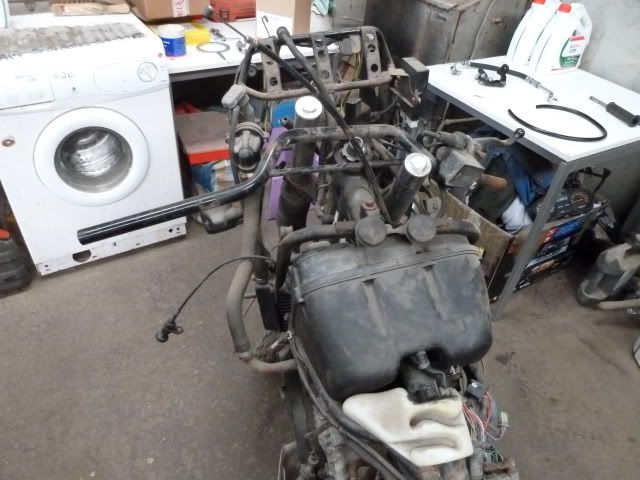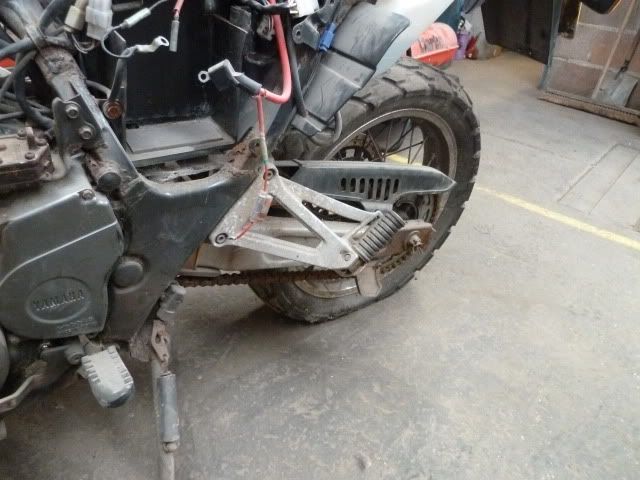 Wheel spindle..
Also the swinging arm is fucked...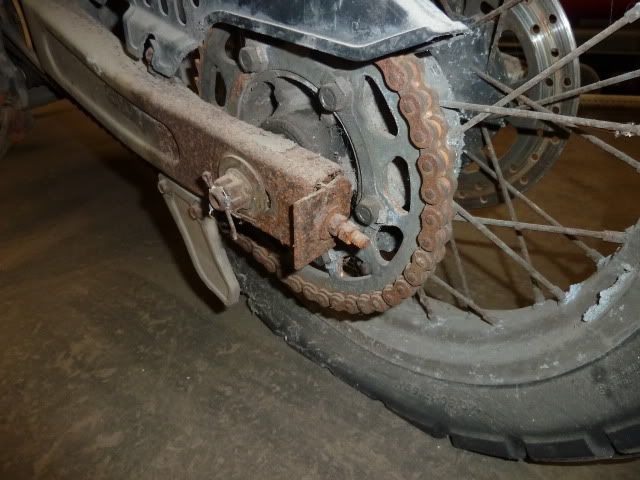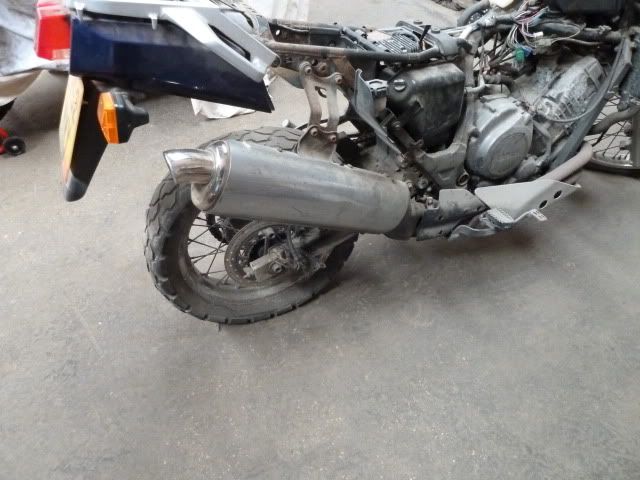 I never intended to do this bike, however inspired by all the people who've told me it would be impossible to rebuild it & Just Dans superb resto on what was basically scrap metal.... I'm gonna have a go...
I know absolutely nothing about Super Tenere's, never owned one or worked on one... so be prepared for lots of daft questions...
Got to finish Tenere 2 & the 4MY first, but I'll be stripping this one & having a few bits powder coated between jobs on the others....
And anyway, its only cost me 50 quid so far....